SKU:439-030-00
Regular price
Sale price
$11.00 USD
Unit price
per
Sale
Sold out
A versatile combination beard and mustache comb for complete facial hair grooming
Made of durable, static-free pure plant cellulose acetate
Hand polished and saw-cut for smooth, pull-free strokes
Features medium and fine teeth with rounded tips
Dimensions: 7.5"L x 1.5"W
Staying well-groomed isn't an easy task, but the Zeus 7.5" Handmade Saw-Cut 2-in-1 Beard & Mustache Comb can certainly make it easier. This combination beard and mustache comb allows you to keep every inch of your facial hair in good shape. Just flip the comb, and you've got yourself a new grooming tool.

The Zeus 7.5" Handmade Saw-Cut 2-in-1 Beard & Mustache Comb is made of plant-based cellulose acetate, which is a resilient and static-free material that you want your comb made of. Each comb is saw-cut and hand-polished for smooth teeth that won't tug. Carefully rounded teeth ensure that every pass leaves your skin looking and feeling its best.


Share
View full details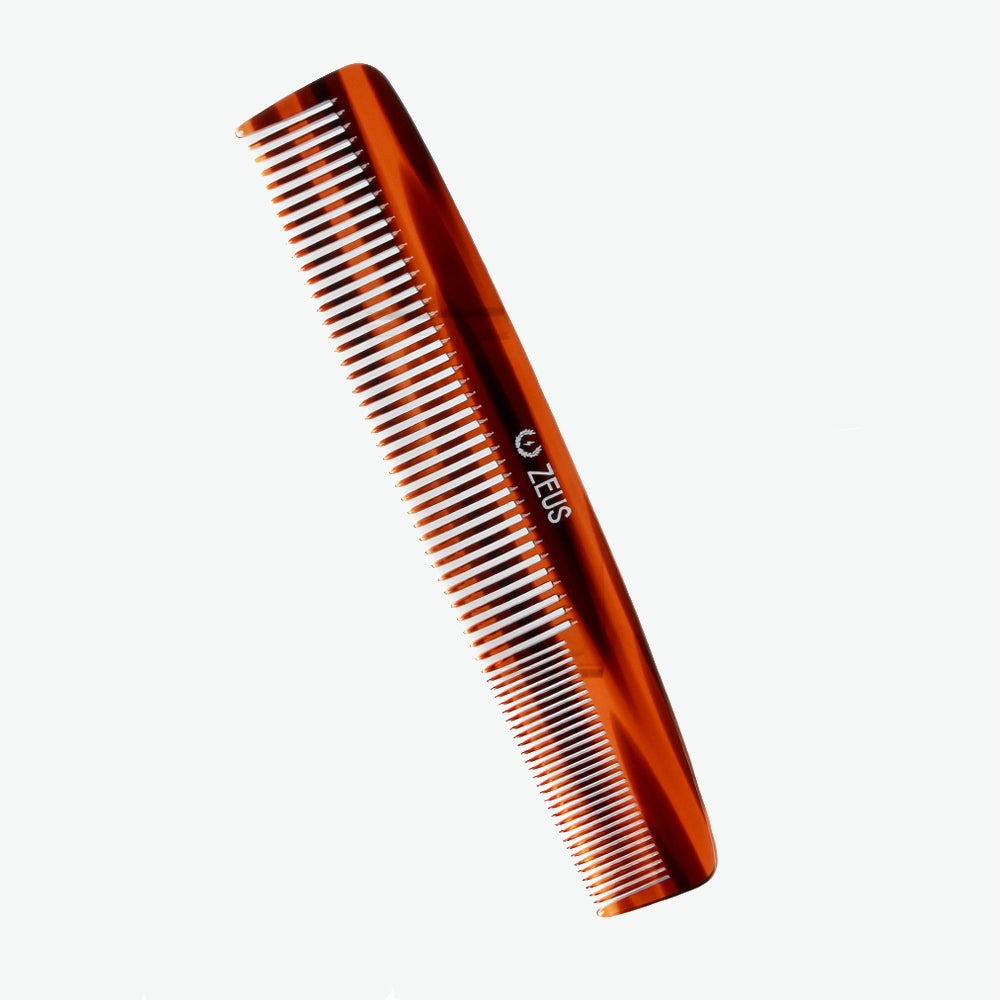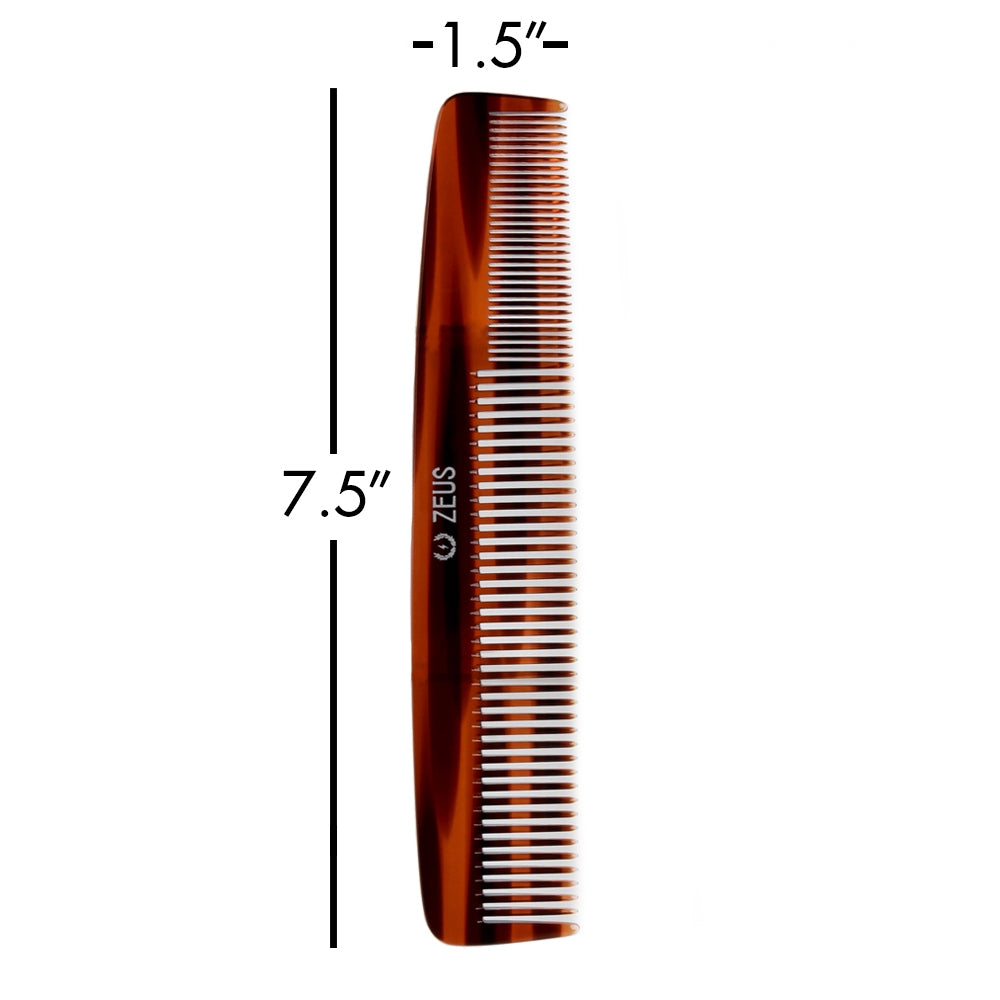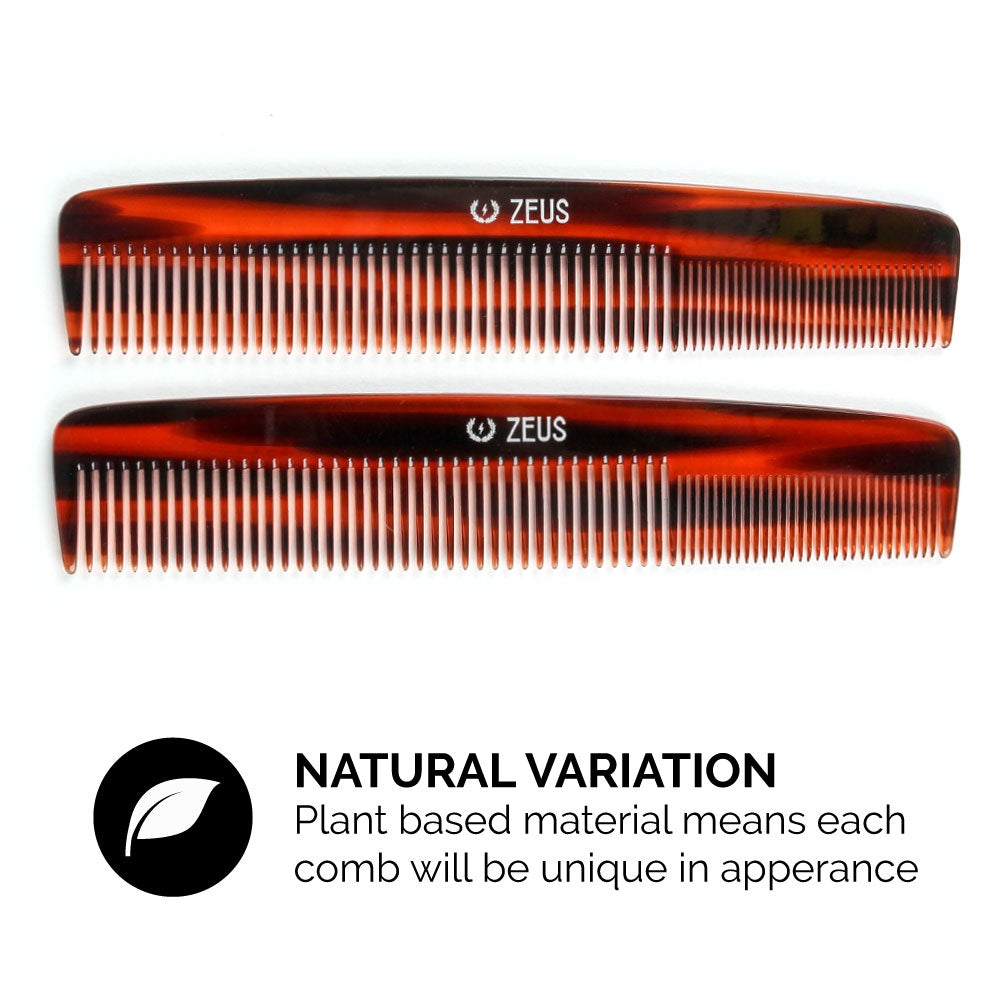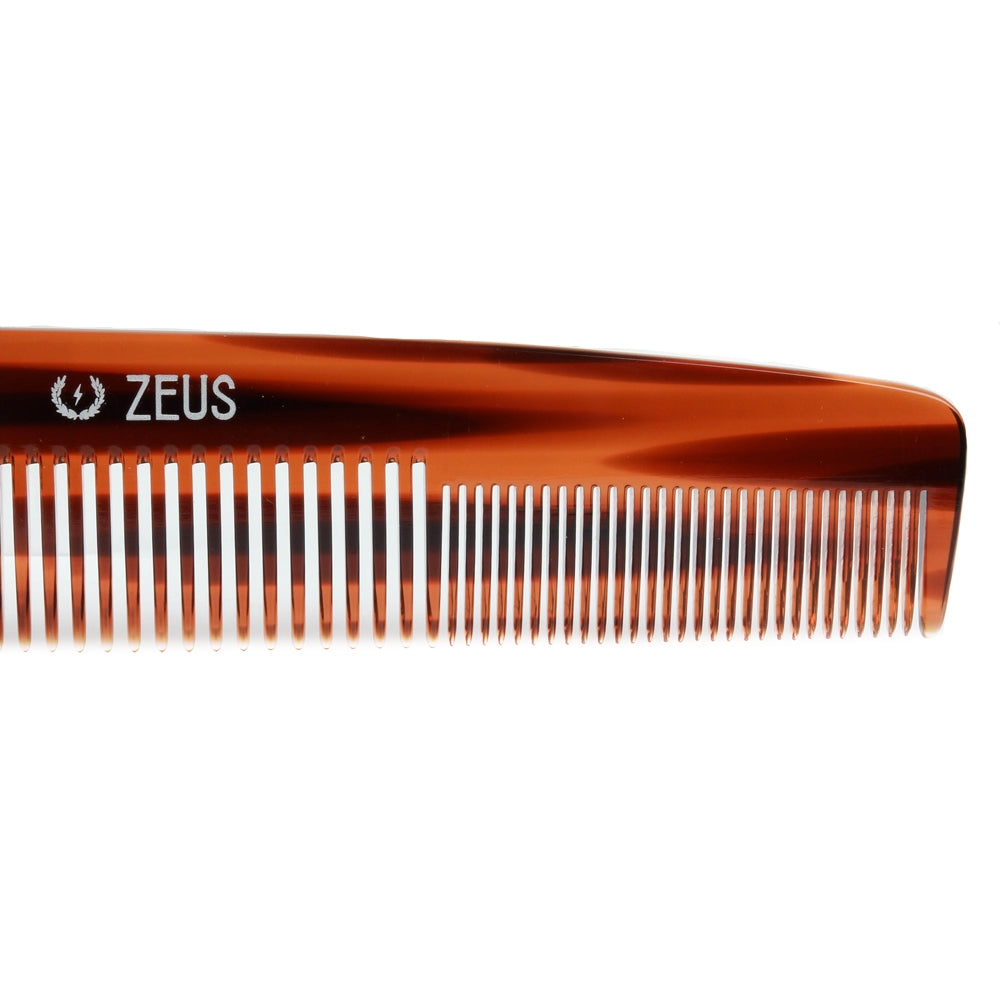 Great Comb!
Great comb! You need to make a smaller pocket sized comb just like this one!
Awesome
Much larger than expected (and that is great for a morning routine comb). Finally, combing without static!
Awesome fr beards
These combs are awesome. Considering the ones you buy nowadays in the store are so thin and flimsy. I keep one in my bathroom for myself and the other in my desk at work it is perfect, clean and neat. It';s a must-have if you travel a lot.
Not your average beard comb
This is not your average, everyday beard comb.
What makes these combs so nice and unique is the way they are polished, produced/manufactured and quality controlled. You can definitely tell that each tooth are rounded and polished because they are ";saw-cut"; making a smooth ";glass-like"; texture on the surface. Lesser quality combs do not have these traits. There was no resistance or snagging which is great!! Usually the snagging and resistance would damage the hair at microscopic level leading to a frizzy appearance and damaged hair shafts. If you are looking to take good care of your beard, do yourself a favor and get one of these!
Fantastic Comb!
This comb was very well made! Good size and durable. Doesn't scratch the scalp or pull hair.