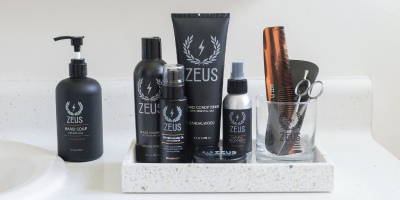 Save 10% on your favorite Zeus essentials.
Never run out, never forget to re-order.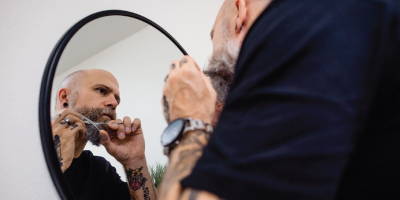 Create or sign into your Zeus customer account. Then, find your Zeus essentials (Peep that link).

Select "Subscribe and Save" option on the product listing page. Be sure to set your delivery frequency!

Add product to cart and proceed through check out. Yes, you can set up multiple subscriptions at once!
Enjoy 10% off your Zeus favorites and never have to worry about running out again!
---
You'll receive an email notification prior to your subscription charge and fulfillment.

U.S. domestic Subscribe & Save items ship free!
Need to skip delievery? Make a change? Do so anytime via your Zeus customer account.

Earn reward points with each purchase. Redeem later for discounts & more!
---
---
What is Subscribe & Save?
Subscribe and Save is an easy way to make sure you never run out of your essential grooming items. A selection of Zeus items are offered on subscription fulfillment to be delievered on your schedule. Each order fulfilled through Subscribe and Save will get 10% off each time. (That's more than Amazon Sub + Save). You also have full control over changing your payment menthod, delievery frequency, scents and more.
We'll shoot you an email to notify you that it's time for your subscription fulfillment. You'll have a few days to log in and make any changes needed. If there is nothing to change, your subscription will ship from our warehouse in Southern California. A tracking number will be provided with each order.
Can I Change My Subscription?
Yes, anytime! Log into your Zeus customer account and select "Manage Subscription". You'll then see a dashboard of all active or cancelled subscriptions associated with your account. Click "See More Detail" to see products included in upcoming fulfillment. From this page, you will be able to alter selection, reschedule, order immediately, or skip all together. You also have the option to change your subscription frequency. Payment and shipping information can also be changed when on this screen.
Please note any changes must be made 24 hours in advance for Zeus to process. Signals can be spotty on Mt. Olympus when lightning is present. You understand.
What Subscription Frequencies Are Possible + How Do I Know Which Is Right For Me?
Great question. Our program offers the option to receive product monthly, every 3 months, or every 6 months. To know which is right for you, we suggest taking a peek at how often you have reordered in the past. If you already have a Zeus customer account, simply log in to view your orders.
If there is not an exact option for your desired frequency, we suggest choosing the sooner option. You can always stock up OR jump into your account and skip a delivery to reach equilibrium again.
Example: You've been re-ordering your beard shampoo and conditioner every 4 months. Choose 3 months as your frequency to make sure you don't run out! You gotta keep that beard happy.
I'm Having Issues With Updating My Account. Can Zeus Help?
We sure can! You can give us a call at (949) 722-0404 Monday- Friday, 8am-4pm PST. If email is more your speed, simply fill out the form under "contact us". Be sure you give us your first & last name, and email associated with your subscription account. We will need this information to look up your account. Let us know what's giving you trouble and we'll find a solution at lightning speed.