SKU:439-052-00
Regular price
Sale price
$24.00 USD
Unit price
per
Sale
Sold out
NATURAL

BOAR BRISTLE

MADE IN GERMANY
100% soft boar bristles, great for those with sensitive skin or thinner hair
Easily penetrates facial hair for taming and smoothing
European sourced, natural pear wood handle does not warp
Length: 4 1/3" I Width: 1 1/8" I Bristle Height: 7/10"
Sleek and defined, the Zeus Palm Beard Brush serves as a modern grooming tool designed to fit comfortably in- you guessed it- the palm of your hand. Its rectangular body is crafted from durable, warp resistant pear wood and features grooved sides for a better grip. Seven rows of bristle plugs are outfitted with soft, second cut genuine boar bristles to help you achieve a healthier beard. Each individual bristle is cut at a different length to detangle while smoothing the surface of the beard for a neater look.
We recommend this brush for those with thinner or average hair thickness, or those with shorter beards. This guy is also friendly to those with sensitive skin.
Pair with our Refined Beard Oil for an itch, flake free beard. Need extra taming power? Check out our Beard Balm.
Share
View full details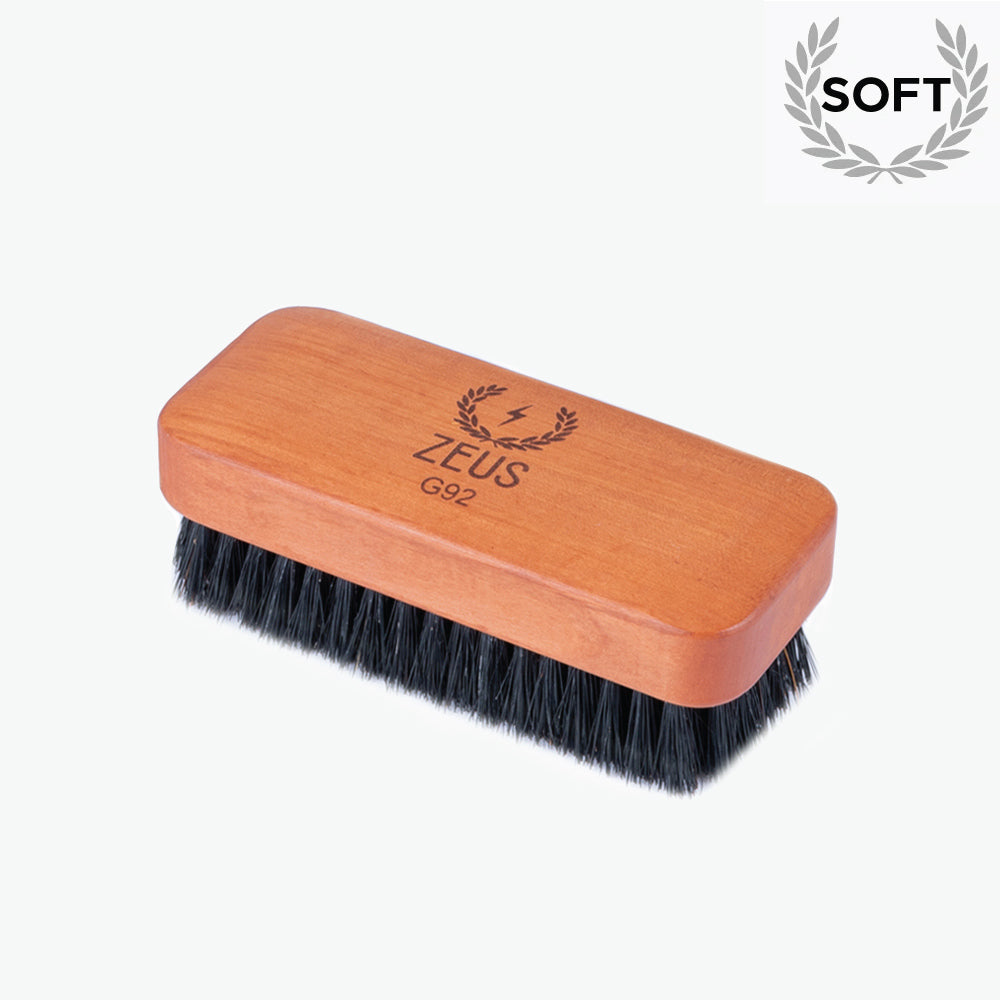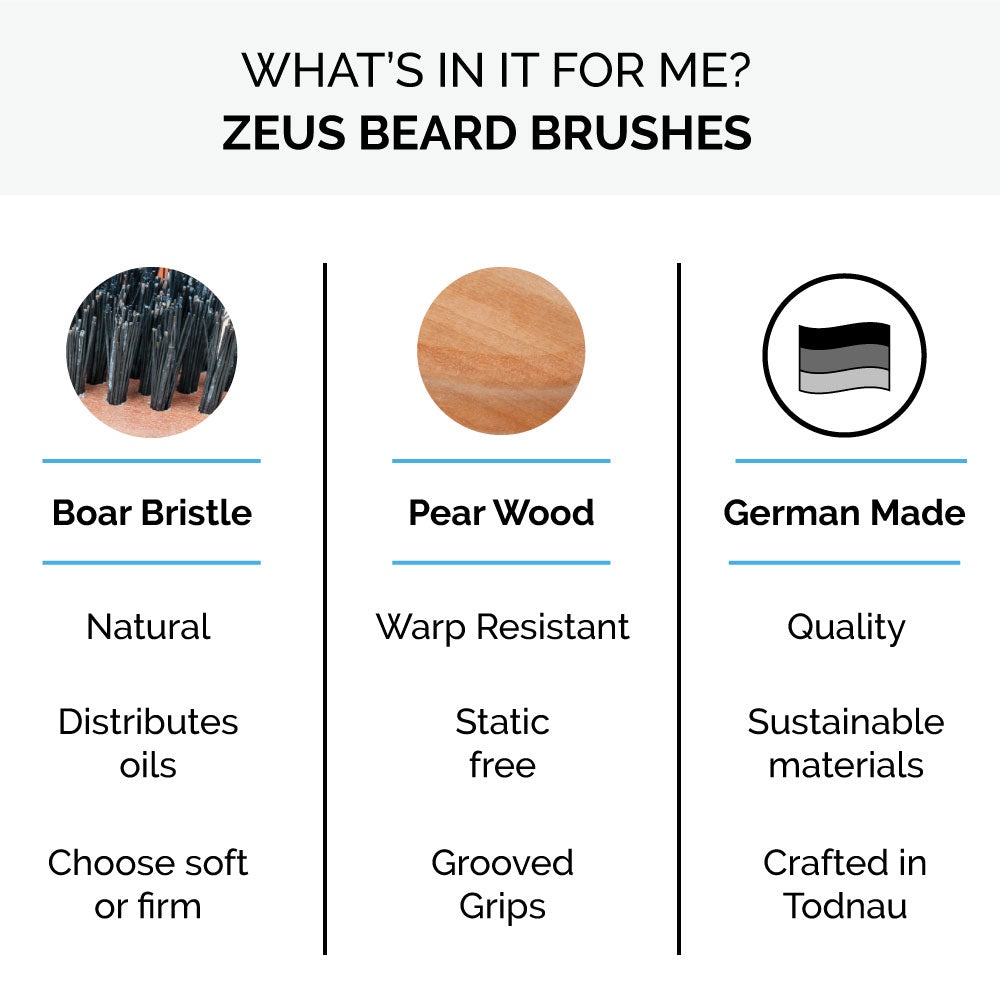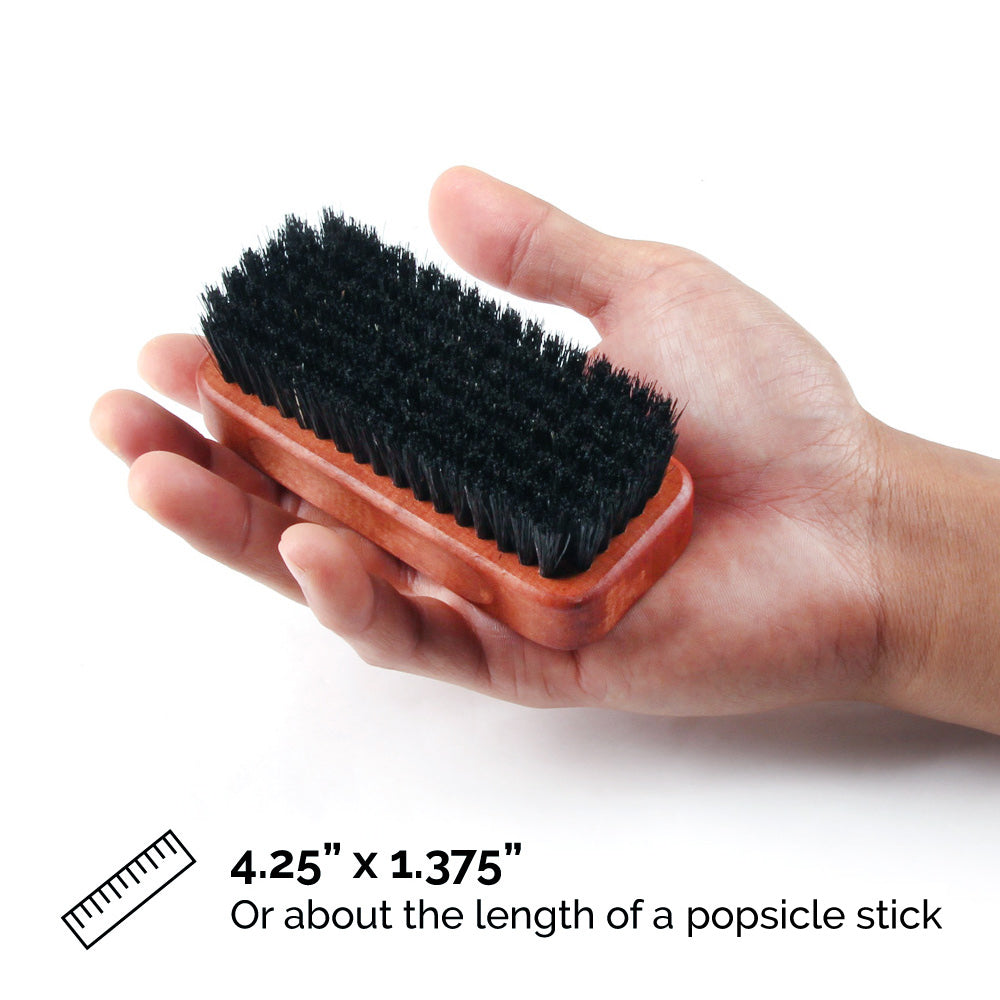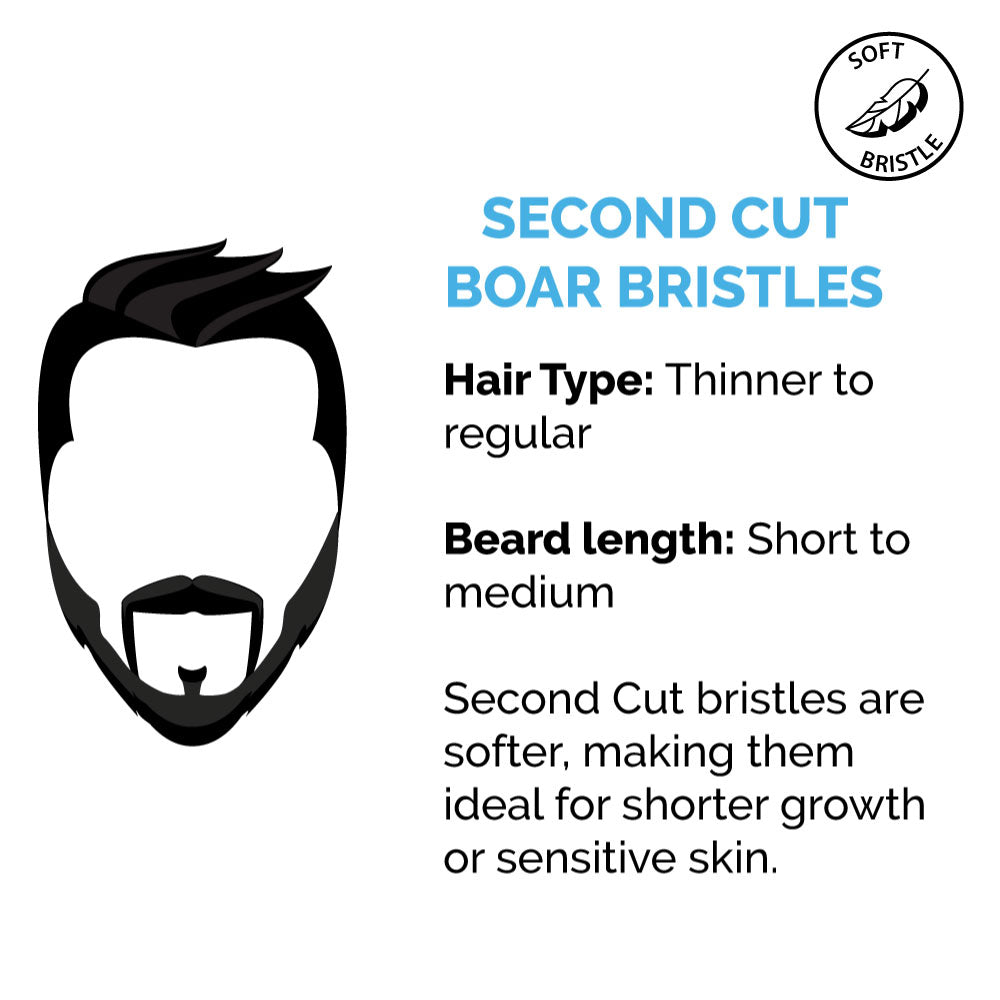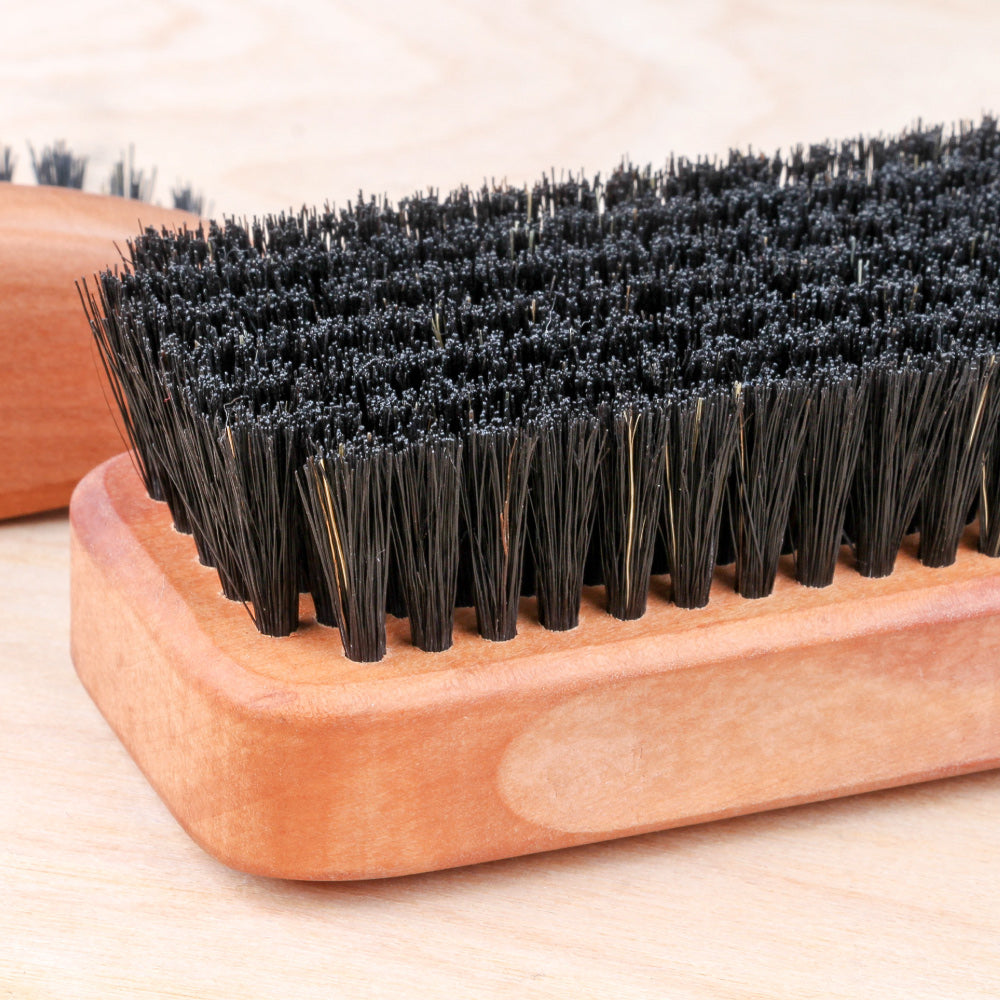 Short stubble brush
I keep my beard at the 10-14 day length.. about 5mm. As such I ordered on Amazon a boar brush but it is too stiff. Zeus' soft brush is definitely softer although just stiff enough. Works great!!
Fabulous for women too!
These soft beard brushes are amazing on my super fine, long hair, to de-tangle, brush out, and to get the natural oils flowing that make my hair look and feel sleek. I also use the Zeus comb to catch any tangles and it's a really smooth, non staticky, perfect width comb! ..I'm just missing those great little cotton bags to put them in after use. Thank you!
Soft bristles feel much better on my face than previous brush
I used to use a boar hair brush from a different brand. They didnt offer "soft" or "firm" so I just ordered the only one they had. It was very stiff. For a long time I thought that all 100% boar brushes were stiff, so I dismissed anything softer since I thought it wouldnt be 100% boar hair. Recently I saw this 100% boar AND soft so I decided to try it out. I switch off between clean shaven, stubble, and a short beard. Brushing with my previous boar hair brush was very scratchy and did not feel good. This brush is much softer and is the perfect amount of stiffness to clean off the dead skin on my face without being uncomfortable. It feels great and my face feels a lot cleaner and less itchy. I'm glad I found this.
Amazing!
Each stroke is really soft and pleasant. Can't stop, won't stop! My beard loves it! Thank you!