SKU:439-101-00
Regular price
Sale price
$13.00 USD
Unit price
per
Sale
Sold out
DURABLE

EVERYDAY ESSENTIAL
Catches your facial hair trimming with no fuss
Hang up your apron onto the levers when you need to pause
Comes with suction cups that easily attaches and detaches from the mirror
Self packing bag comes attached to the apron for quick, easy storage
Dimensions: 45 in (length)
It's that time again when your godly, luscious mane has grown a little wild and you need to trim away. But the thought of cleaning up all that hair around your sink and bathroom floor sounds boring and time consuming. Don't fret! No longer will you dread the thought of grooming when you use the Zeus Beard Apron. The beard catcher or beard bib is lightweight and can be carried every where you go. This beard apron features a velcro strap closure to wrap around your neck, suction cups to securely stick to your mirror, hang loops to hang over the levers for when you need to pause, and a built in pouch for easy, quick storage. One size.

How to Use a Beard Trimming Apron:

1) Attach velcro straps around your neck
2) Stick the suction cups to the mirror
3) Groom away, let your apron catch all fallen hairs
4) Need to step away for a moment? Hang the loops on the levers
5) All done? Detach suction cups by lifting the levers up to remove from the mirror
6) To dispose, hover over your trashcan and toss hair out
7) To store it, flip the self packing bag inside out and pack in the apron

Share
View full details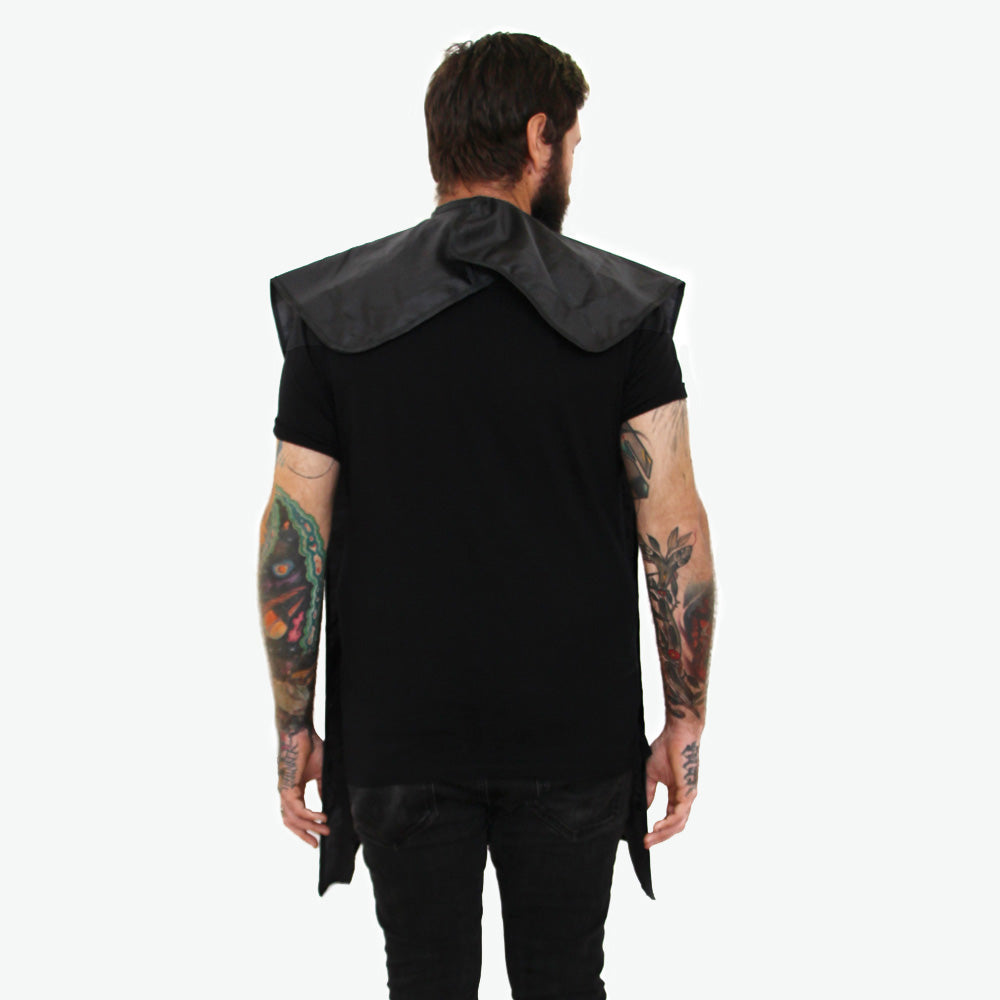 Great … but
The apron works great , but one of the loops hadn't been sewn in properly so I had to put in a stitch to fix it
Awesome
The beard apron works great only thing One is the suction cups is a little week but it still works things don't always go to quoting the plan sometimes but I am very happy with my product keep it up guys .
Beard bib
Very handy and easy to use .
Wonderful!!
My husband loves this beard apron!! It makes clean up super easy!!
Great purchase!!
Girlfriend bought me beard apron because I supposedly make a mess in her restroom after trimming my beard. It drives her nuts hahah. This apron saves a lot of time cleaning up and also her sanity. The self packing bag is cool too. I just pack it then throw it under the cabinet sink when Im done. Definitely a great purchase!